We only spent a few hours at the beach, but it was really special to go back to the same area we went to in 2019!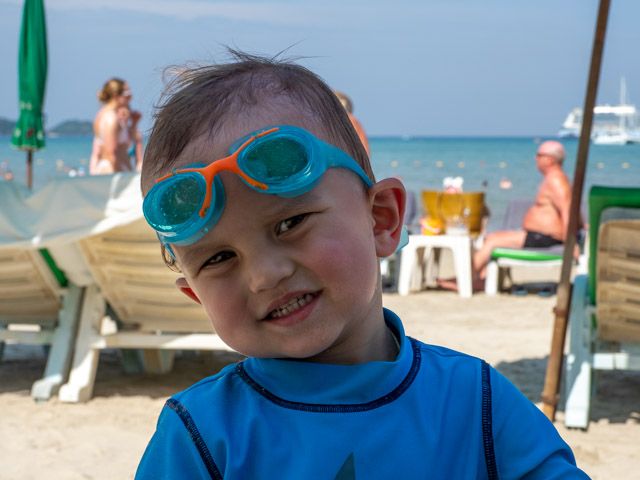 Thailand was the one place on this cruise that we had already been to, and it was even the same city we had been to before. What that meant was that I felt no pressure to do all the things or see all the things. I just wanted to go and be reminded of all the wonderful things from our trip a few years ago. And also buy a few extra pairs of the extremely comfortable pants I got back then, which are all still at the house we left three years ago.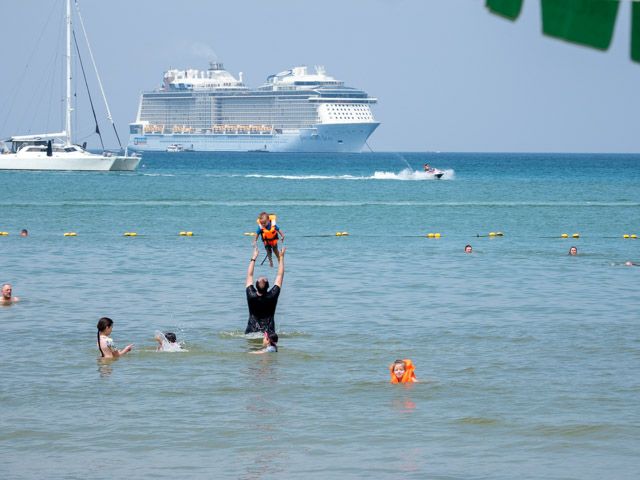 The kids mostly just wanted to go to the beach. That was perfect for me! So we got off the boat with swimsuits and clothes to throw on top of them when we were done and spent a couple hours at the beach first thing. The kids had tons of fun digging in the sand and jumping the waves. H has always loved swimming in waves, but I'm not a very big fan. (I prefer to lay under a beach umbrella with a book.) So kids have been the perfect solution to this problem! I mostly sat under the umbrella while K dug in the sand, and H swam in the waves with the other three.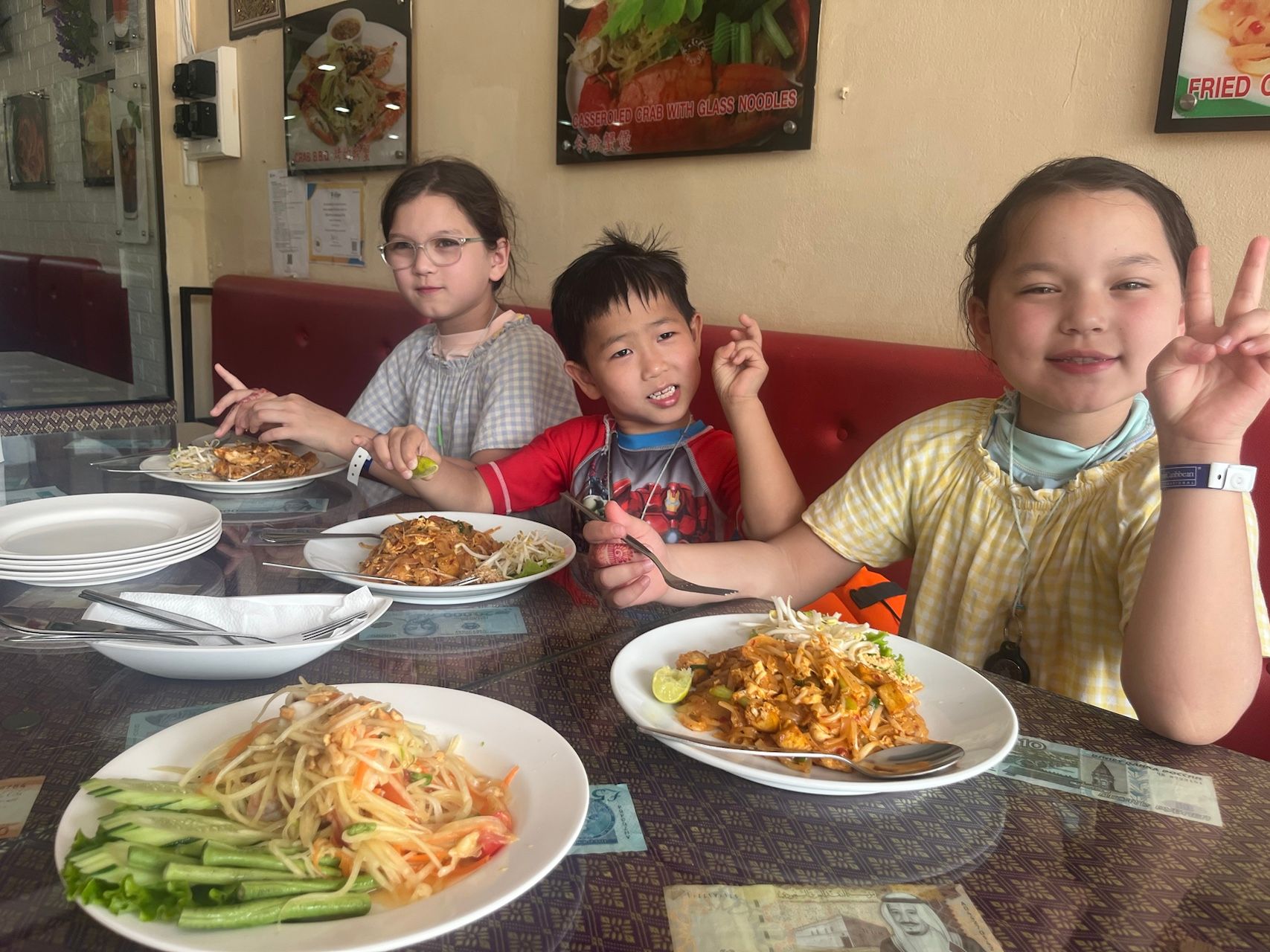 We had lunch at a random place that was extremely delicious, and the kids all ate pad Thai, which was what they ate at every single meal last time. They still liked it just as much! After that we walked around shopping for those awesome pants and tried to buy and eat as much jackfruit as we could find. Walking around wasn't as fun as I expected, I guess because this was the really touristy part of town (as opposed to the quieter area we were in last time), so there was a lot of stuff marketed to a younger (drunker) tourist demographic. It wasn't enough to ruin the day or anything, but we weren't too sad to get back on the boat in the afternoon. And we bumped into E's new friend on the walk back and they all went to the children's program together after showers!